← All posts
Building Plausible: January 2020 recap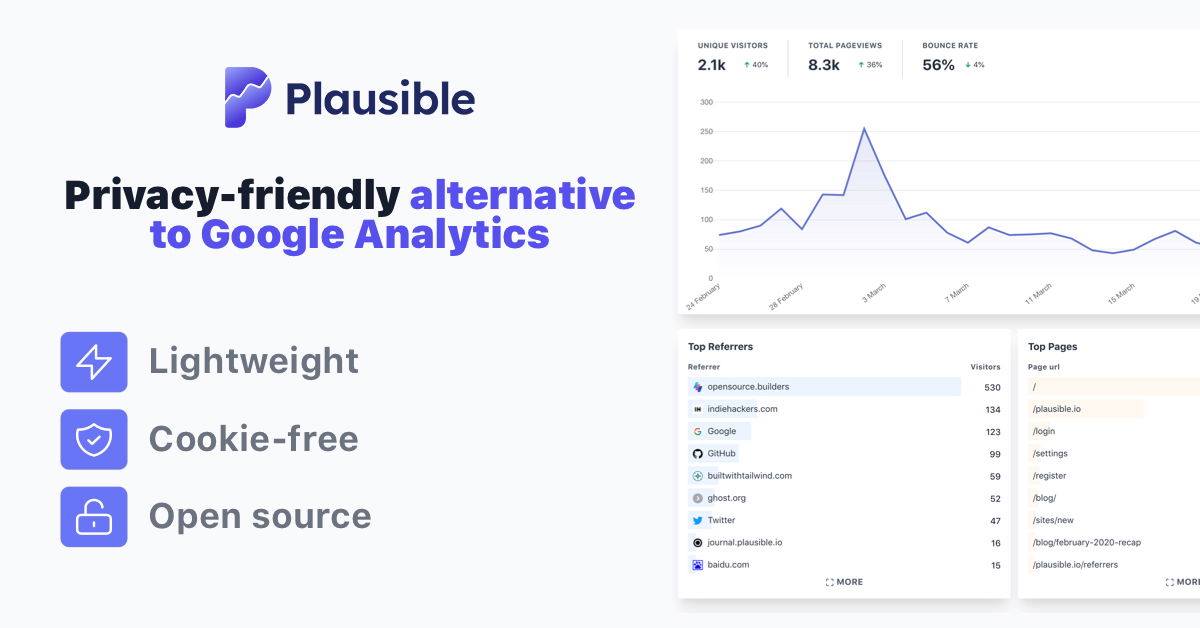 I haven't been regular with updates on how Plausible is doing, but I intend to put more effort into this blog this year. Let's kick things off with the highlights for January 2020:
🚀 Shipped bounce rate: This was a highly requested statistic to add to the dashboard.
🚀 Shipped shared URLs: Stats can now be shared with others using private, password-protected links.
💵 MRR: $355 (+0%): Monthly revenue stayed level in January.
👩 1.8k visitors (+47%): Visitor numbers are pretty strong, got some unexpected traffic from Twitter and Github.
What jumps out is that this was the first month where Plausible had no revenue growth. I had a normal amount of signups and activations, but a higher-than-normal number of cancellations.
I reached out to the people who cancelled to see if there's a common reason. Just two people replied, saying that they can't justify the price anymore.
No reason to freak out about this. Churn is natural and I think it's bad luck that all of these cancellations happened within one month.
Plans for February
I'll keep working on product development and hopefully ship some big features in February. Here's what I'm focusing on:
Configurable site id: More info here
Show tweet referrals: I've been working with the Twitter API to see if Plausible can give you more information on traffic coming from Twitter.
UX updates: I think the main dashboard is due for a visual update. I'm looking at how to best use available screen real-estate to communicate more information without losing clarity.
I'm also waiting for Adam Wathan and Steve Schoger to finally release Tailwind UI. Once they do, I can incorporate some of their design work into Plausible.
I've really enjoyed working with Tailwind CSS on this project. I have a draft blog post on why I'm such a fan of utility-first CSS and Tailwind in particular. I'm going to finish editing and get it published on a popular front-end blog soon.
I will use this blog as sort of a journal this year to record the journey of building and growing Plausible. Stay tuned for more monthly updates like this.